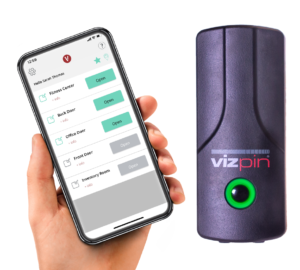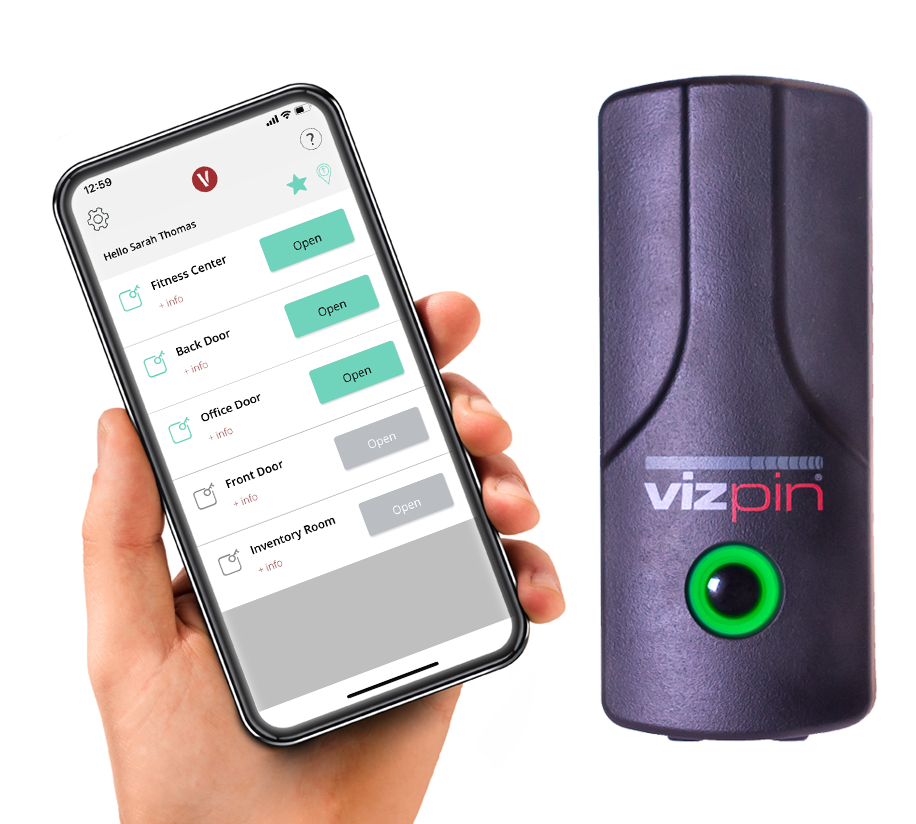 VIZpin System Controllers work with the VIZpin Cloud Management Tools and Smartphone Apps so you can manage and control access to doors, gates, and latches. The built-in, long-range Bluetooth reader can be mounted in a secure area, away from weather and vandals, or out-of-sight for architecturally and historically sensitive installations. There's even a solar-powered reader.
VIZpin uses your phone as your key and your network. Users simply download the app, register, and you can send them VIZpin Smartkeys that work 24/7 or on a designated schedule.
Our Cloud Management Tools let you send and revoke secure, encrypted Smartkeys from anywhere, anytime to anyone with the VIZpin SMART app. Smartkeys can have schedules and VIZpin provides a record of when they were used making it perfect for employees, visitors and contractors.