NEW - VIZpin Announces Integration with ButterflyMX
We're excited to announce integration with ButterflyMX! Now anyone who is registered with ButterflyMX can control those devices through the VIZpin SMART app.  And this allows VIZpin SMART app users to see who is at any ButterflyMX door using a video call and let them in.
"Our customers love VIZpin because it is easy and affordable, however we had no way to buzz someone in" said Paul Bodell, President and CEO of VIZpin.  "Our partnership with ButterflyMX solves that problem and we are happy to have this as the first ever VIZpin SMART plugin."
How It Works
VIZpin is a complete bluetooth smartphone access control system that requires no network connection.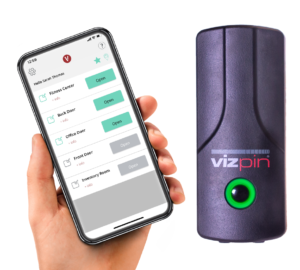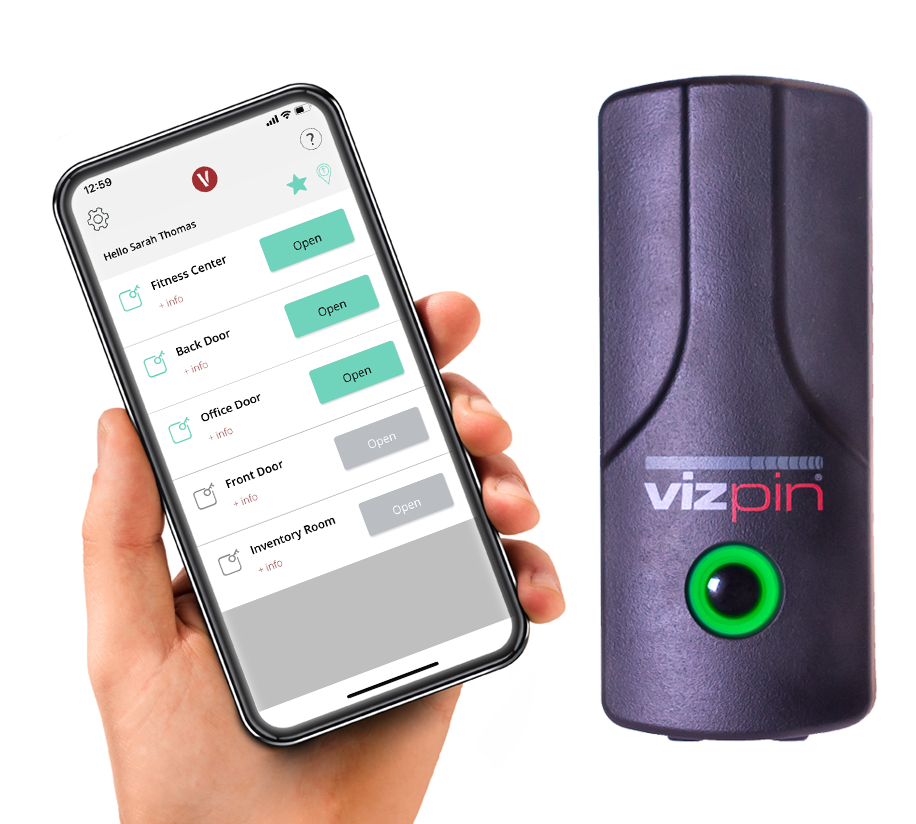 Convenient
Grant and revoke access to anyone, anytime, from anywhere without having to worry about cards, FOBs, or remembering PIN numbers – your phone does it all, even when networks are unavailable (internet isn't required).
Secure
Our encrypted VIZpin smartkeys use Bluetooth (not Wi-Fi) making them essentially impossible to hack or duplicate. Unlike keycards and physical keys, people don't share their phones.
Affordable
Electronic access control systems are now affordable for every door. VIZpin eliminates expensive panels, networks, and wiring to save you up to 75%/door on installation.