Your self storage facility is too valuable to protect with keypads and PINs that are easily shared. VIZpin is a cloud-based access control system you can use to send, revoke, and monitor electronic Smartkeys anytime from anywhere and control access at a fraction of the cost of traditional access systems.
Your phone is your key!
No need to scrape against the stanchions or roll down your window… our 30 ft. (10M) Bluetooth adjustable read range lets you remain in the comfort of your car. VIZpin easily integrates with your self-storage management software, so VIZpin electronic keys can be instantly revoked when a payment is missed and restored when they are paid up. We even have a solar-powered option!
Key Benefits for Self-Storage Facilities:
Our access control system for self-storage facilities let you:
✓ Off-Site Management: Manage access for users without having staff on-site
✓ No Collecting Keys or Changing Locks: Revoke access at the click of a button when a customer cancels or misses payment
✓ Easy to Use: Unlock gates without having to roll down your window or get out of your vehicle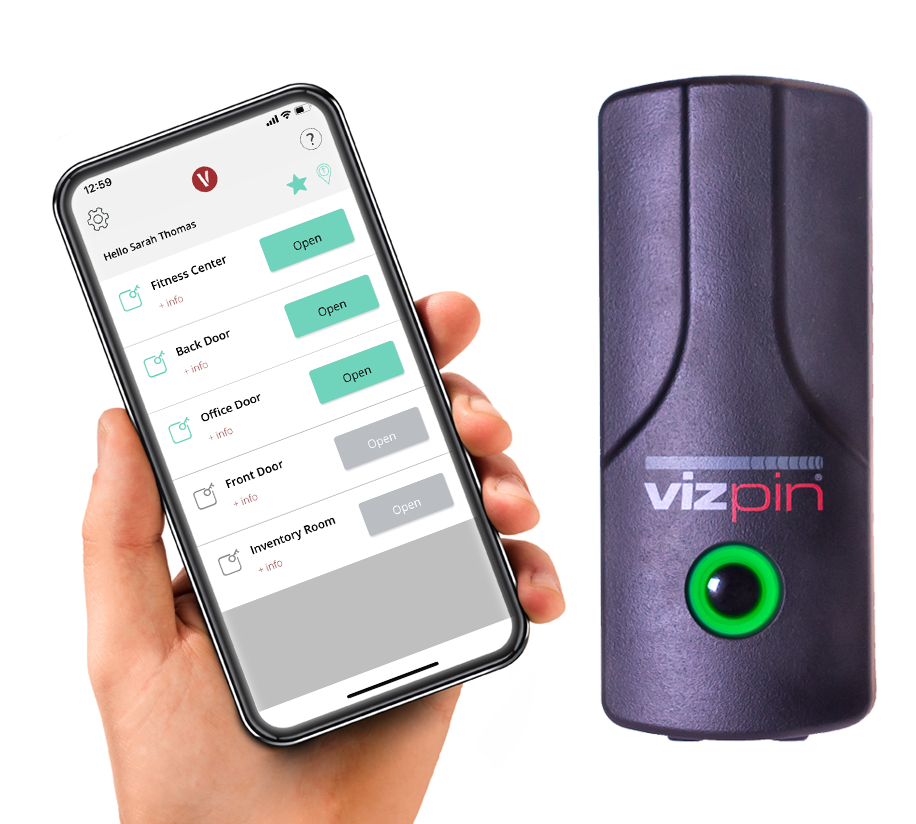 Open gates from the convenience of your car without having to roll down the window or open your door
Related Case Studies
Related Documents/Videos
Related Blog Posts
Solar-Powered Outdoor Smartphone Access Control System
The VIZpin Solar Kit is a self-contained outdoor access gate controller that is perfect for pedestrian and pool gates or any installation where it is difficult or expensive to install electrical service.
Bluetooth Access Control Reader Opens Doors, Gates and Latches with Smartphone
How It Works
Simple to set up, use, and manage.