No matter what type of package or item you are transporting, you want your delivery to arrive safe and sound. VIZpin is the perfect access control solution for delivery vehicles, giving you complete control, while working reliably without a cellular or data network.
Use your phone to unlock the door.
How? VIZpin is a Bluetooth access control reader that works for delivery vans or trucks.
You can select who can access the shipment, when they can access it, and even know the exact time they accessed it. If you don't want the driver to have access to the main cargo area, no problem. Just send a Smartkey to the authorized recipient. Last minute changes? No problem, you can easily send a Smartkey to anyone with the VIZpin SMART app wherever they are and revoke it just as easily.
Key Benefits for Delivery Vehicles:
✓ Secure Bluetooth Smartkeys work even when no network is available
✓ Select who has Smartkeys and when they can use them
✓ Keep a record of who opened the vehicle and when
✓ Scalable: Use it for one vehicle or an entire fleet
✓ Can be integrated right into the vehicle platform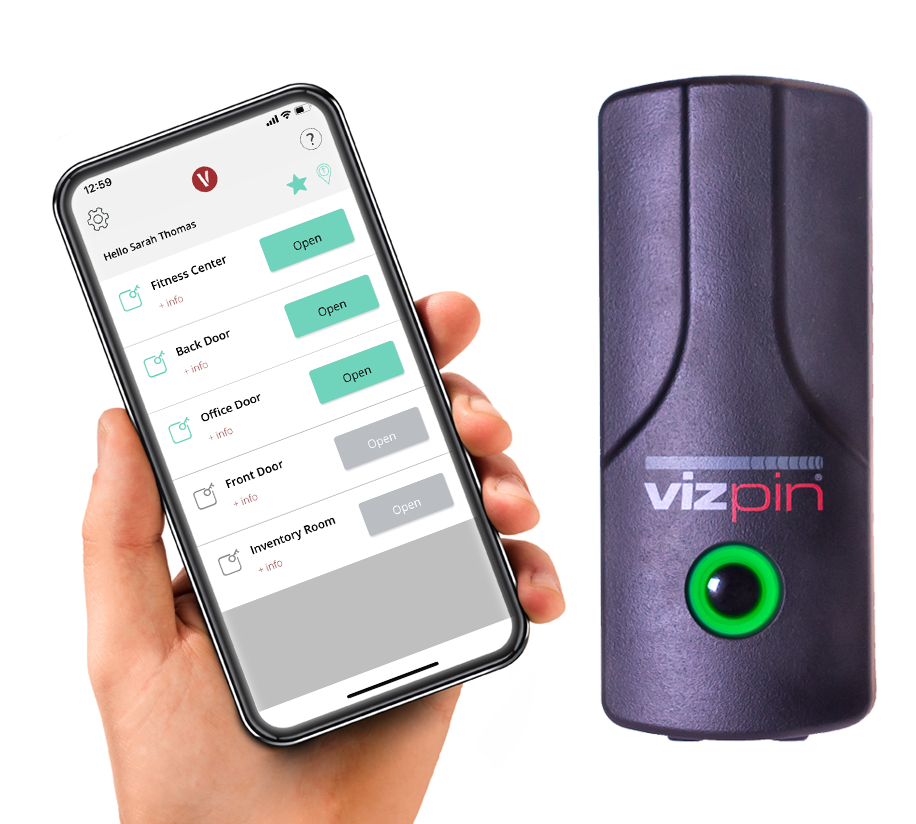 Detailed reporting gives the insight needed to protect valuable assets and to keep users accountable.
How It Works
Simple to set up, use, and manage.